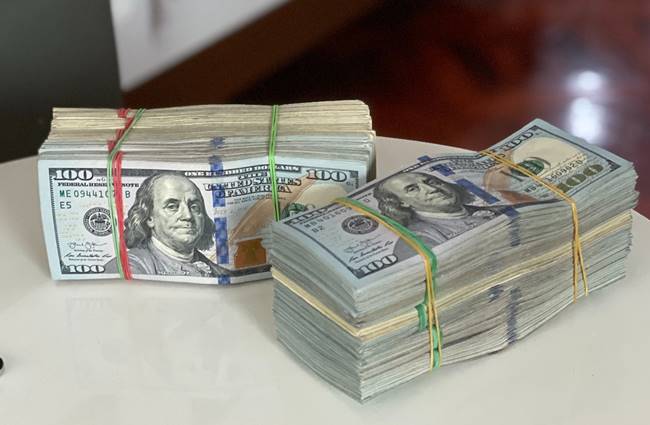 As the name implies, a personal loan is a loan that a borrower can apply for any personal expense. Unlike mortgage loans or car loans, a personal loan can be used for any purpose the user wishes.You can get a personal loan Philippines using a comparison tool through our site Finpanda.com.
There are currently two types of personal loans available on the market: secured and unsecured.
Secured personal loans will always require collateral in case the user is unable to repay the loan in a timely manner.

In unsecured personal loans, the user is not required to provide any collateral or security to repay the loan as these types of personal loans are much more common in the Philippines and are available to those who want to borrow small amounts of money.
How personal loans work in the Philippines?
When taking out a personal loan in the Philippines, you simply complete a simple online form and agree to the terms and conditions offered by the lender.
Once you have signed your loan contract, you will receive the money within one working day or within a maximum of 48 hours. This can also depend on the amount of money you have requested, the requirements that have been requested by the lending partner, whether it is a bank holiday or a weekend and so on.
Interest rates can vary from one institution to another and for this reason we always recommend that you use an online loan comparator so that you can always calculate the amount of credit you are going to apply for and the estimated repayment period.
What are the different types of personal loans you can get?
You can obtain the following personal loans through almost any financial institution:
Personal loans to pay university fees.

Personal loans for vehicles.

Microcredits or mini loans.

Personal loans for travel.

Loans for home improvements.

Any other loan you need for any purpose.
How do I know if I am eligible to apply for a personal loan?
The qualification you will get from your loan or credit provider may vary from one lender to another. Non-bank lenders have a much more considerate selection process and are less strict with the requirements.
Banks, however, have more difficult requirements and not just anyone can access a personal loan offer. At the very least, you must have a regular flow of income for any loan provider to be able to grant you an offer.
What are the requirements and documents needed to apply for a personal loan?
The basic requirement you need to meet to be able to access a personal loan is proof of income, a valid identity document, no debts with other financial or banking entities, being of legal age and in many cases being under 65 years old, and other requirements as established by the financial or banking entity.
What are interest rates on personal loans?
Interest rates are to be considered as a fee you have to pay for borrowing money from a financial or bank institution. Many banks and other lenders offer a monthly interest rate, you should be aware that this will add more money to the money you have borrowed.
How much money to borrow?
In the Philippines you can get a personal loan ranging from 7,000 PHP to 1.000.000 PHP depending on your personal conditions and financial circumstances.
Many banks can grant you a large amount of money while private lenders can offer you small loans known as microloans.
Only you will have to assess your financial conditions in order to know how much money you can apply for. It would be good to apply for only as much money as you need.
What happens if personal loan is not paid Philippines?
When you decide to access a credit offer, you should bear in mind that you will have to repay the full amount within the time and manner agreed with the lending partner.
For this reason, it is best to be able to repay the credit on time as this can be more costly for you. There are some fees that may be charged to the total amount of credit for late repayment.
If you do not want this to happen, you should contact the lender or bank so that they can offer you a credit extension.
Which bank is best for personal loan Philippines?
If you need to get money in the short term, it is best, if you can access a personal loan offer. Without collateral or guarantee, you can access a loan offer at any bank in the Philippines with almost no requirements.
All you have to do is calculate the amount of the loan you wish to apply for, the estimated repayment period and complete the online form. In this way, you can access the best loan offer in the Philippines using a credit and loan calculator such as Finpanda.