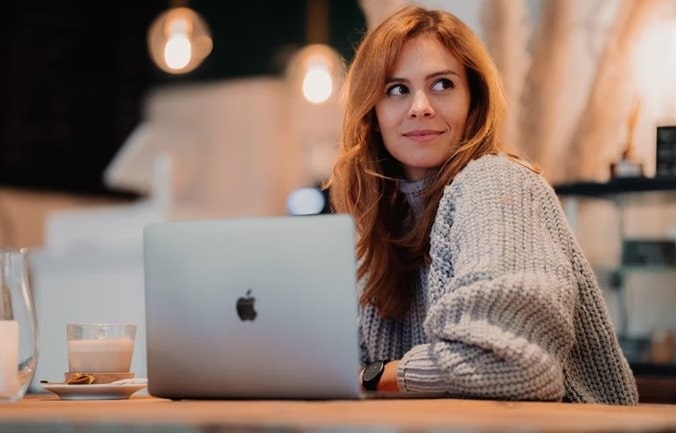 Online loans in the Philippines are a type of loan that can be requested on the Internet without the need to visit a physical office.
Both the communication and the exchange of information between the borrower and the lender will be done online during the entire loan application process. The procedure is usually done quickly and without the need to submit many documents.
Most loans in the Philippines are not guaranteed, although only a few minimum documents will be required to guarantee the review of the user's application.
The loan amount for first-time borrowers is usually not as large compared to personal loans offered by traditional banks or private lenders.
Are online loans legitimate?
Finance companies offering loans and credit operate legally on the Internet and cater to Filipinos who must be registered with the DTI and SEC.
As a general rule, they have a physical office established within the country and can be easily traced if any kind of problem arises.
So, quick online laons in the Philippines are legit.
What is the best online loan in the Philippines?
Currently, you can apply for online loans in the Philippines thanks to the fact that there are several loan providers in the country which offer easy financing without paperwork or hassle to their users.
You will only need to submit an application through their online platform, fill in your personal information, upload the documents requested by the lending partner, and wait a few hours or a day to confirm whether your loan has been approved.
As a general rule, online loans are not as strict in eligibility compared to the requirements that can be requested in a traditional bank. In order to obtain a loan, you only have to meet the following requirements:
You must be a resident of the Philippines.

You must live at the same address for at least one year.

Credit applicants may be employees, self-employed, or professionals.

The credit applicant must be employed for at least one year by the same company.

The minimum monthly income cannot be too low.

You must have a bank account and an e-mail address.
How do you make sure that the lender is legitimate?
In order to apply for an online cash loan from a legitimate lender in the Philippines, borrowers only need to provide a few supporting documents, such as proof of identification, resident water address, and net monthly income. Online loan fast approval in the Philippines are legal.
They should not be asked to pay any upfront fees. Applying for an online loan from an online lending company is quite safe in the Philippines, as long as you only deal with legitimate companies. However, if you are wary of this type of financial product or service, you can always apply for conventional personal loans in the Philippines for peace of mind through Finpanda.
Quick online loans Philippines
Fast loans are usually processed instantly, and as a rule, in less than 2 hours or a day, the consumer will have the money in his bank account. This type of financial service product is faster than regular personal loans.
Online loans have their own websites or applications where borrowers must create their accounts or simply complete an online application form. If you wish to check the status of your application, simply login to your account or check with the lender's customer service department. If the loan has been approved, it will be disbursed to your bank account within 2 hours or 24 hours at the latest.
In addition, most loans in the Philippines do not require any guarantee or credit card to be approved.